When it comes to precision plastic molding, there's one name that stands out – WOKA. Established in 2005, Shenzhen Woka Molding Technology Co., Ltd. has been a leading force in the field of custom injection molding for over 18 years. In this article, we'll delve into the world of custom injection molding and custom plastic injection molding and see why WOKA is the name to trust.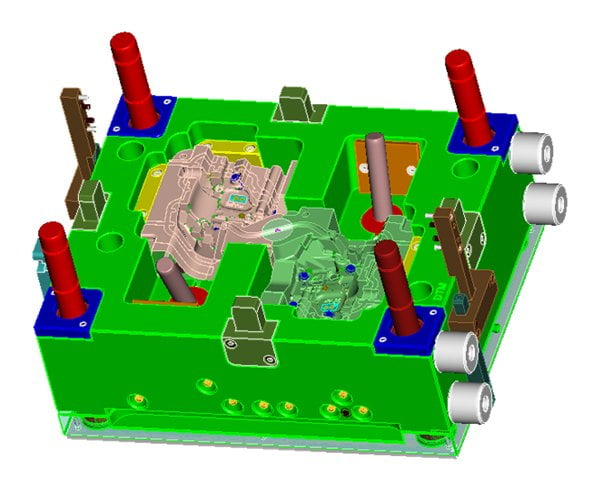 The Essence of Custom Injection Molding
Custom injection molding is an intricate process that demands expertise and attention to detail. At WOKA, we take pride in creating molds that cater to the unique needs of our customers. Our 18 years of experience in this field have honed our skills to perfection, ensuring that every product we create is of the highest quality.
Advanced Equipment and Quality Assurance
One of the key aspects that set WOKA apart is our advanced equipment for mold making, injection molding, and quality inspection. This commitment to excellence enables us to deliver on our quality policy: "excellent quality, on-time delivery, customer satisfaction, common development." Our state-of-the-art injection molding machines ensure precise, efficient, and cost-effective production.
The Unmatched Expertise of WOKA
At WOKA, we understand that custom injection molding is not just about function and appearance; it's about manufacturability. Our skilled design engineers go the extra mile to ensure that your specifications and project details are not just met but exceeded. We consider it our mission to provide moldable designs that live up to your expectations.
The Future of Custom Plastic Injection Molding
Custom plastic injection molding is evolving rapidly, and WOKA is at the forefront of innovation. Our commitment to automation and quality control is reshaping the industry. Automation enhances productivity, while our quality assurance integrated into all processes ensures the highest standards are met.
Quality Assurance Beyond Industry Standards
At WOKA Plastics, we not only meet industry standards, but we set our own exacting ones. Our quality assurance measures are integrated into every stage of production, ensuring that the final product matches your exact specifications. This level of commitment is not only vital for the pharmaceutical industry but for all the industries we serve.
Conclusion
In the world of custom injection molding, WOKA stands as an industry leader, living up to our corporate vision of being a "respected and innovative industry leader." We create value for our customers, offer opportunities for our employees, and take responsibility for society. With a dedicated team, a focus on quality, and a passion for innovation, WOKA is your trusted partner for all things custom injection molding,and custom plastic injection molding.