At WOKA, we take pride in our wide array of injection molding products, serving various industries such as automotive, medical, home appliances, and more. In this article, we will explore the world of 2K injection molding and take a closer look at WOKA, your trusted injection molding factory.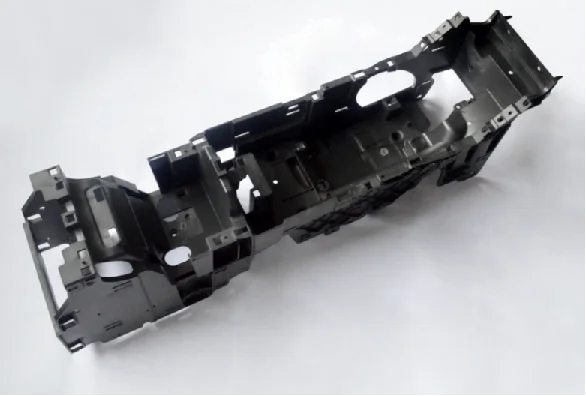 The Art of 2K Injection Molding
2K injection molding is a precise and intricate process that merges two different materials into a single component. At WOKA, we've mastered the art of 2K injection molding to provide you with the most reliable and innovative solutions in the industry.
Automotive Interior Parts – A Glimpse
WOKA's prowess in 2K injection molding is prominently showcased in our automotive interior parts. These components are essential to a vehicle's functionality, comfort, and aesthetics. We excel in creating interior parts like the seating system, dashboard, and instrument panel, ensuring they meet the highest standards of quality and design.
Air Conditioner Vent – Innovation in the Details
Our injection molding factory is where innovation meets precision. Take, for instance, our meticulously crafted air conditioner vents. These components are designed not only for functionality but also for seamless integration into any vehicle's interior. We use durable and lightweight high-quality materials to ensure that our vents stand up to the demands of daily use.
Battery Holder – Robust and Reliable
WOKA specializes in manufacturing robust and dependable battery holders, specially designed for automotive applications. Constructed from high-quality materials, our battery holders are engineered to withstand the challenges of the automotive environment. They are built to endure temperature variations, vibrations, and even potential exposure to corrosive substances.
Beyond Excellence: WOKA's Commitment
Our commitment to excellence is not just a promise; it's a way of life at WOKA. With nearly 20 years of experience in the precision mold industry, we've established ourselves as a reliable and innovative force. We cover a wide range of plastic and metal components, including those for home appliances, automotive, medical, and more.
Conclusion
In the world of 2K injection molding, WOKA stands as a reliable partner. Our dedication to innovation, quality, and excellence has made us a prominent force in the industry. Whether you're in need of automotive interior parts, air conditioner vents, battery holders, or any other injection molding solution, WOKA is your trusted "injection molding factory."With nearly two decades of experience, we continue to serve clients across the globe with a strong focus on Europe, North America, and South America. When you choose WOKA, you choose precision, innovation, and a commitment to excellence. Contact us today, and let's bring your injection molding project to life.