As a pioneer in the field, we are proud to introduce WOKA, Your reliable plastic die mould manufacturer for injection molding.. Established in 2005,WOKA has been at the forefront of the industry for over 18 years. Our expertise spans across custom injection molding, mold component manufacturing, and serving various industries with precision and quality. In this article, we'll explore the world of plastic injection molding and shed light on our role as a china Injection Molding Manufacturer.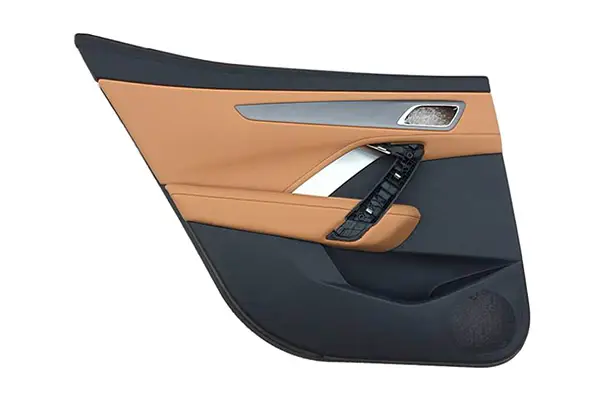 Setting the Stage: An Industry Leader
WOKA stands as a prominent plastic injection molding manufacturer, serving both local and international clients. Our strategic location in Bao'an District, Shenzhen, offers convenient access to Shenzhen Airport and Fuyong Wharf, streamlining transportation for efficient service delivery.
The Power of Experience
With 18 years of experience in the precision mold industry, we have honed our skills to provide top-notch solutions. We offer a wide range of services that cater to diverse industries, including automotive, medical, home appliances, electronics,and more.Over the years, WOKA has built lasting partnerships with renowned companies worldwide. Our clients in the United States, Britain, Germany, France, Italy, and Japan have trusted us for our expertise and quality.
Mission to Create Value
Our mission drives our daily endeavors: "Create value for customers, provide opportunities for employees, and take responsibility for society." We prioritize customer satisfaction, employee growth, and social responsibility.
Our Business Strategy
We prioritize people as the driving force behind our success. Our business strategy revolves around being people-oriented, creating exquisite quality, offering the best service, and building a well-known brand.Quality is the bedrock of our operations. Our corporate values revolve around loyalty, fairness, innovation, and integrity. We uphold a quality policy that emphasizes excellence, on-time delivery, customer satisfaction, and common development. We take pride in strictly adhering to customer requirements.
Engineering Excellence
Our engineering prowess is the result of years of experience in creating products using a wide range of materials, accommodating various design requirements, and conquering manufacturing challenges. While industrial designers focus on function, appearance, and ergonomics, WOKA's design engineers introduce a crucial criterion: designing for manufacturability. We pride ourselves on our meticulous attention to your specifications and project details, ensuring that the design we deliver is not just functional but also highly moldable.
Conclusion
In conclusion, WOKA stands as a distinguished plastic injection molding manufacturer and a trusted China injection molding manufacturer. With our commitment to excellence, innovation, and unwavering focus on quality, we've established ourselves as an industry leader. When you choose WOKA, you choose a partner dedicated to providing outstanding plastic injection molding solutions.